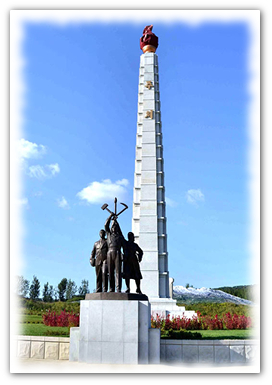 Would North Korea give up nuclear weapon?

North Korea will never give up their nuclear weapon, regardless of their smiles and sunshines, because their Juche ideology is based on man power and their own power.
If they did give up their nuclear power, it would mean the regime had fallen. Nevertheless I do believe that God certainly will bring about reunification before long but not through political negotiations. That's why we need to pray and help North Korean civilians in every way possible.
The number of North Korean escapees in South Korea is about 30,000. I believe that God has sent them to South Korea, so that South Koreans may start to prepare for reunification.
If South Koreans don't learn how to be one with those 30,000, the division will be deeper and wider even if the two Koreas become one.