Newsletters
Wrong is Right

(The Forge Newsletter_08&09&10_2018)
Then Moses made Israel set out from the Red Sea, and they went into the wilderness of Shur. They went three days in the wilderness and found no water. When they came to Marah, they could not drink the water of Marah because it was bitter; therefore it was named Marah. (Exodus 15:22-23)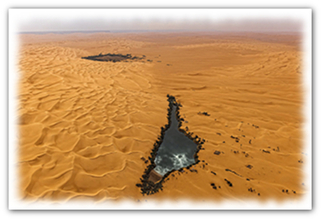 We perceive or judge ourselves and others to be wrong or right according to what we have learned through our culture, education, tradition, economy, religion, even including atheism, etc.. But these things change according to the era or locality or perspective.

Last September, I travelled from Ireland to Iceland within a day. I drove a car on the left hand in Ireland and on the right hand in Iceland, because it is wrong to drive on the right in Ireland, but it is wrong to drive on the left in Iceland. If someone drives in the wrong lane, it can cause a big accident.


1. Wrong is right and right is wrong
God led the Israelites towards the Red Sea when they were leaving Egypt. That was completely the wrong way to get to the promised land but they were following the pillars of cloud and fire. God deliberately led them the wrong way so that they may have the baptism experience in the Red Sea and the final (ultimate) victory through the drowning of the entire Egyptian army.


2. It is wrong, if someone is different from me(?)
We have our own standard or perspective in eating, wearing, saying, doing, etc.. So if someone says or does differently from me, we are uncomfortable or we think or judge easily that they are wrong. But even though it looks as if they are wrong, it might be me that is wrong from their perspective.


3. We appreciate drinking water when we are in the wilderness
From my perspective, the wilderness is the wrong place to journey through and the bitter water is the wrong water to drink. But God led the Israelites through the wilderness and turned the bitter water into sweet water. Jesus himself stayed in the wilderness and he drank the bitter cup for us.


4. Wrong may be right, right may be wrong
Although from my perspective, it may be the wrong place and the wrong person and the wrong thing, it might actually be the right place, the right person, the right thing from God's perspective. So we need to listen to God before we judge things.


5. Joseph was the wrong person but he rescued Egypt and his family
For Joseph, Egypt was completely the wrong place and Potiphar's house was too. Also what Potiphar's wife told her husband was completely wrong and a lie. So Joseph was imprisoned where the king's officials were put and he met the king's officials in the prison. Joseph was in the wrong place; became the wrong person - a slave; and was accused by a wrong testimony. Later he was called to the wrong place - the palace and became the wrong person - the Prime Minister. From the ordinary Egyptians' point of view he was completely the wrong person to be Prime Minister because he was a Hebrew and wasn't educated, and was a prisoner.
So something may be wrong now but it may be right in the future. Here, someone may be wrong, but there he may be right. We may be wrong in men's sight but be right in God's sight. That's why we need to listen to what God says, otherwise we may judge now and finish wrongly.
[ Prayer & Intercession ]
1. EU(European Union) leaders' Arrogance on the Brexit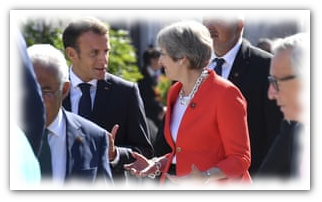 The most important topic is the economy in the hot discussion of Brexit. I think the economy is important but the most important thing is to restore the nation's identity, sovereignty and destiny. There was an EU leaders meeting at Salzburg in Austria on 20th September 2018. 27 EU leaders rejected the Prime Minister of the U.K., Theresa May's Brexit proposal and a couple of leaders told her that Britain needs to hold another referendum, but Mrs May defied what they told her. Also she warned them she would leave with a No-deal Brexit. The EU was formed as an economic community and has evolved into the European Union, which has one identity, one sovereignty and one destiny. I believe that the UK should leave before it is too late although she might lose out economically.
2. Israel's Nation-State Law
The new Israel State Law was adopted by the Knesset, 62 in favour, 55 against and two abstentions, on 19 July 2018.The new law defines the nation state of the Jewish people, and makes the right to self-determination in Israel unique to the Jewish people. The law also states that the state of Israel should establish ethnic communities where every resident can preserve their culture and heritage, and that the Hebrew language would be considered the official language of the state of Israel. Regarding complaints by Druze citizens, Netanyahu said that "There is nothing in this law that violates your rights as equal citizens of the State of Israel."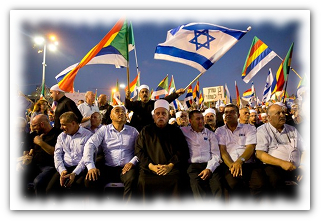 3. Israel State Law and Brexit
It is not strange or horrible to adopt the new Israeli Basic Law from a Biblical perspective, because God promised to give the land to Abraham and his descendants forever since Abraham came to Canaan. Therefore Brexit and Israeli Basic Law are both intended to restore or to establish the identity, sovereignty and destiny of the nation. God called Abraham and blessed him to be a blessing, so that he and his descendants would bless the nations. That is the true destiny of Israel. So God called Israel as a priest nation to serve the nations, and the orphans, widows, aliens and travellers.
The Lord said to Abram, after Lot had separated from him, "Lift up your eyes and look from the place where you are, northward and southward and eastward and westward, for all the land that you see I will give to you and to your offspring forever. (Genesis 13:14-15)
I believe that it is right to adopt Israeli Basic Law and to pursue Brexit, but it is surely not right if the Jewish people's attitude and the British people's attitude are selfish and arrogant. God's destiny is not fulfilled solely by independence and identity, but by becoming a nation which blesses other nations with the blessing of God. Because Jesus emptied himself and came to the earth, not to wipe out the Law but to fulfil the Law. In other words, he completed the Law of God which is love, through the death on the Cross.
[ News Update ]
1. Family Trip to USA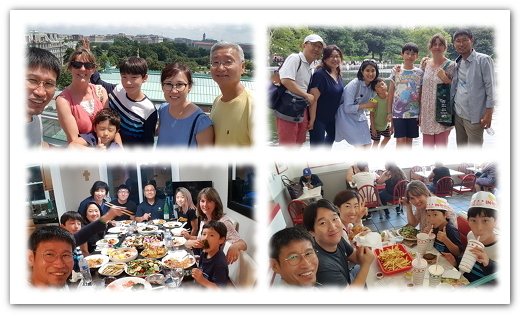 Last summer our family was invited to go to the USA for three weeks. We travelled in New Jersey, New York, LA, Arizona and Maryland. I shared the word of God with two house churches and one established church and one prayer group. We were treated really well. Those who who invited us paid accommodation and even a family lent their car to us to use. We spent time with people not only in the meetings but also in travelling and eating together. We really appreciate those who loved us and served us with their heart and hands.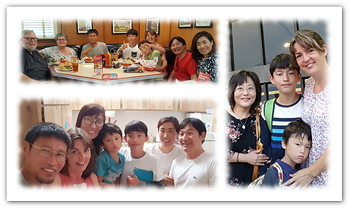 Although I have been to the USA before, I never had warmth. But this time I felt warmth in my heart. It might be because we have been interceding for the USA for a few years.
2. Springs Gathering in Israel
After we came back from the USA, we participated in Springs Gathering in Galilee in Israel. My wife, Bridget had planned to join a home schooling annual conference at the end of August in Wales, but the conference was canceled. Bridget felt God wanted our family to go to Israel together but we didn't have enough finance for flight and accommodation. So we prayed that God would give us a clear sign if he wanted us to go to Israel. Within a week two young couple whom we didn't expect at all, gave us £1000 and a couple booked our accommodation in Galilee.
The Springs Gathering was an unusual worship gathering, like I had never experienced before. We were one body in Yeshua (Jesus) while we were worshipping Him. There were no Jews or Gentiles, but one in spirit and heart in Him. Especially an Arab group and some Korean groups also praised our Heavenly Father in Hebrew and their own languages.
3. B & Q Family News
Noah is 11 years old and would be starting secondary school according to the British system. Yohan is 6 years old and can read English books slowly by himself, also he has been practicing Korean to read and write but it is coming slowly. Although it is challenging for Bridget running the home-schooling and the house, she has been managing very well.
My older sister visited us for one month and she enjoyed travelling to Edinburgh, Ireland and Iceland. Our family joined her for the Iceland trip for 4 days. It was real fun.
4. Back to Eden Farming & Creative Arts
Owen has been renovating his mum's barn and developing "Back to Eden" farming principles. His wife Seungae has been managing the Forge House admin work and preparing "Creative Art" workshops in order to help people bring out their creative gifts.
5. Qday's Music Album: Tomorrow Never Comes!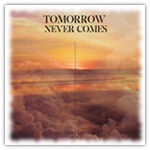 For the last three years, Qday has been praying and working on his first music album, which is now in the final stage. I really thank God and people who have been praying and helping. (If you want to listen and watch the title song, CLICK here, also if you are interested in getting the CD, please contact me: This e-mail address is being protected from spambots. You need JavaScript enabled to view it. )
I have always written songs when inspiration comes. In May 2015 I visited Jerusalem. I was sitting by myself on a house rooftop in the Old Jewish Quarter, singing gently and playing the guitar and a young American tourist and a local Jewish guy on his bicycle both passed by and asked for a copy of my music files. Then one of the Jewish neighbours also really wanted a copy. Through this, I really felt God saying he wanted me to make a CD. (Read more….)
The 12th Forge School of Faith
- Dates: 13th - 27th Oct (Wales) / 1st - 13th Nov (the Middle East)
- Cost: £300 (Wales, excluding airfare) / £400 (Mideast, excluding airfare)
- Language: English Only (No translation)