Newsletters
Given to Lose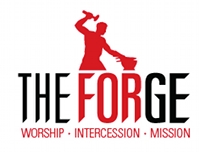 (The Forge Newsletter_06 & 07 & 08_2017)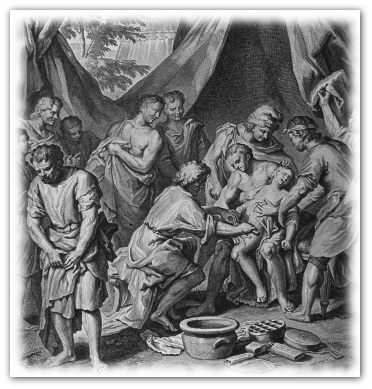 When Abram was ninety-nine years old the Lord appeared to Abram and said to him, "I am God Almighty; walk before me, and be blameless, that I may make my covenant between me and you, and may multiply you greatly." (Genesis 17:1-2)
1. We tend to plus, but God tends to minus
We think that we can be perfect through adding things, so we work hard to add more. But God tells us that we can be perfect through cut down and throw away. That's why Jesus said to the young rich ruler who came to Jesus to get eternal life, "If you want to be perfect, go, sell what you possess and give to the poor, and you will have treasure in heaven; and come, follow me." Although we know that faith without action is dead and the faith is made perfect through our action, we turn away from taking action because of shame, pain, and fear.


2. Abram was circumcised regardless of shame, pain and fear
Circumcision was a risky operation because Abram had never had it before and they cut away a very sensitive area of skin with a piece of flint. So everybody was hesitant. Abram and Ishmael were circumcised first, then about 500 males of the household followed and were all circumcised.

I don't think Abram circumcised himself, but Eliezel of Damascus who was his loyal servant, probably circumcised him.(Genesis 15:2) Therefore Abram had to pull down his trousers shamefully to allow his flesh to painfully cut. Also he had to face fearfully a risk of not only being disabled in his body but also ruining the promise of God that his descendants would be the stars in the sky and sand on the seashore.

3. The reason why we don't take action is shameful, painful and fearfu
Would I pull down my trousers to be naked shamefully in front of my people because of God's word? Would I allow a part of my body to be cut off and lost, painfully, because of God's word? Would I trust my brother and entrust not only my body but also my future and eternity fearfully?


4. Noah cursed because of his shame but Jesus took our shame though he was naked
Noah cursed his son Ham because he told his brothers about his father's shameful nakedness. Although Jesus was completely naked on the Cross, he didn't curse the people who were crucifying him but he asked for forgiveness and took our shame instead. Would I allow people to crucify me like Jesus did regardless of shame, pain and fear because of the love of God and the promise of God? At 99 years old Abram was circumcised with shame, pain and fear, Sarah conceived the promised son Isaac, and Isaac was born the next year when Abraham was 100 years old.


5. God gives and takes away in order to make a mark in our hearts
When God created Adam, he created him with the skin. Otherwise they didn't need to shed blood, feel pain and shame. However God created Adam with the skin, so that when it is cut off, the mark may be created. Likewise, God may want to create a mark of faith, when he gives us something and takes it away.


6. Jesus instructed Peter to catch the fish in order to teach how to lose
Peter, Andrew, John and James worked hard all night but they didn't catch any fish. Jesus turned up and told them to go deeper and cast the net. They caught two boatfuls of fish and the net started to tear. However, Peter left the boat, the net, the fish, and even his family to follow Jesus. He shamefully left his responsibility, and left pain and fear for their future in the hearts of his loved ones. Likewise, there is a reason why God gives us something. I wonder what God may want us to give up or give away, so that we may have a mark of faith. Otherwise I might be caught by the fish that I catch and I will be lost.



[ News Update & Prayer ]
1. The Forge experienced circumcision with shame, pain and fear
This Forge School was quite different from previous ones. Our venue was different, there were several disturbances with people were coming and going. Also I made a mistake as a leader and as a result the situation became very difficult for everyone. Some people reacted badly. So I feel that God has circumcised me and the Forge spiritually.

It was shameful, painful and fearful but some things had to be cut off. It needed to be done according to His instruction. If we try to keep the things that have been given by the grace of God instead of cutting them off, our body may be damaged rather than having the mark of the promise of God.

Therefore we had to expose what needed to be exposed, although it was shameful, painful and fearful, also, even though there may be uncertainty in the future, but there will be the mark of faith when we cut it off. Through this the team is stronger and more mature, and there is more trust and closeness between us. Also we have spent much time thinking, discussing and clarifying what God is asking us to do and be as 'The Forge' and so we will have more focus and be more effective.
The 11th Forge School of Faith
- Date: 18th November - 2nd December 2017 (Wales) / 4th - 18th December 2017 (the Middle East)
- Cost: £200 (Wales, excluding airfare), £350 (Middle East, excluding airfare)
- Language: English (No translation)
* If you want to apply, please download the application form and send £100 deposit.
(Download application form, click here)
* 1st deadline is 30th September 2017
2. Comfort My People!

While we were preparing the Middle East journey, God gave me this; "Comfort My People!" So I naturally thought that God wanted us to comfort Jews, but God wanted us to comfort "Egypt My People!" through Isaiah 19 and Isaiah 40. Particularly God wanted us to meet the families of 22 Coptic Christian men who were martyred by IS militants in Libya in 2015.

This journey wasn't easy from the beginning in Wales: after it was decided that Qday would not be going there was the issue of who would lead the team. Then there were many challenges travelling overland from Israel to Egypt. Nevertheless, the team arrived in Cairo safely and in the end they met three of the martyrs' families with the help of local believers. In fact, our team members have been encouraged and challenged by the family's attitude and their faith. They celebrate their men's faith and life in Jesus and they are proud of their men's faith.

3. The Celebration for the Nations experienced circumcision with shame, pain and fear
Last Summer there was an annual international worship celebration in Israel. This year a few worship leading groups couldn't make it, which could have been discouraging, but a small number of North Korean defectors created a new worship team. It was really amazing not only the group itself but also God had been restoring the leader, who had been completely broken through her escaping journey.

During that week of worship celebration, one of the North Korean group was drowned, tragically, in Galilee. In spite of the turmoil, the participants kept worshipping God by faith, although emotionally it was so hard. I think it was probably one of the processes of circumcision in heart and sacrificial worship.


4. Continuation of Seungae & Owen and Hong & Hyesun's family Faith Journey
Seungae and Owen have been married for 2 and a half years now and are waiting for a spouse visa for Seungae. They applied in faith, even though their income was well below the minimum requirement, because they believe the lifestyle God wants them to live is not to be led by earning money. First they were refused, so they appealed and the immigration judge decided in their favour!! They should be allowed an exception and granted a visa!! Unfortunately, the Home Office has appealed against this decision and they are waiting for a new High Court hearing date. Pray that they will stand firm in faith and God will give them final victory.
Hong and HyeSun and their 2 little daughters have been with us for 6 months. After a difficult time at the Forge School, they travelled to Israel as planned and did not take part in the team trip to Egypt but stayed in Jerusalem to seek God for confirmation whether they should stay with the Forge as they believed he had been leading them. The answer in their hearts was a definite "yes!" but they almost didn't get back into the UK as their 6 month visa had expired and the immigration official was very suspicious! He allowed them to enter because they have return flights to Korea on 4th September, and because he felt sorry for the 2 little ones if they were rejected and had to travel back to Israel.


They are full of faith to return here soon in a couple of months, and to find a way to qualify for a longer term visa. So much so that they are keeping on the rented house they have been living in. We do not know yet how God will do this, stand with us in praying that the right doorway will become clear and be opened for them.


5. Raise up 4 young people!
A month ago, I felt that God wanted me to pray for four men to be raised up boldly; like Daniel, Hananiah, Mishael, and Azariah; 4 men in the UK who are quite young, probably immigrants, and involved in the political realm. They will be nameless and under the shadow of big names right now in the UK and USA particularly.
Daniel, Hananiah, Mishael, and Azariah were brought to Babylon as captives and were emasculated, which means they lost everything. But they lived in the king's palace and demonstrated the majestic power of sovereignty of God because they had the experience of death through emasculation. So if someone is already dead with Christ, God can transplant them wherever he wants them to be and translate through them whatever he wants to do.
---
Day of Prayer and Fast for Britain (London)
- Date: Friday 8th September, 10:30 am – 8:00 pm
- Venue 1: Emmanuel Centre, Marsham Street, Westminster, London, SW1P 3DW
- Contacts: 07919 620566 (Dr Anne Rowntree) / This e-mail address is being protected from spambots. You need JavaScript enabled to view it.
* Registration is required * Entrance is free
Day of Prayer and Fast for Britain (Wales)
Date: Friday 8th September, 10:30am – 12:30pm, 1:30pm – 3:30pm, 6pm – 8pm
Venue 2: Bible College of Wales, Derwen Fawr Road, Sketty, Swansea, SA2 8EB
Contacts: 01792 722428 / This e-mail address is being protected from spambots. You need JavaScript enabled to view it.
Shalom Love!
Qday LEE
on be half of the Forge family