Newsletters
Two to One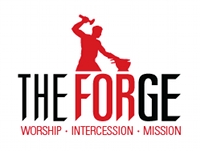 (The Forge Newsletter_July & August_2016)
And I do not pray concerning these only, but also concerning those who will believe in Me through their word; that all may be one, as You are in Me, Father, and I in You, that they also may be one in Us, that the world may believe that You sent Me. (John 17:20-21)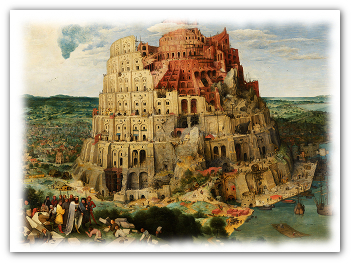 1. God created One and made it Two
God created Adam and he created Eve from Adam's rib, then he brought Eve to Adam. God created one person and he made two from the one, and he made them one through marriage. God couldn't stop them eating the fruit, since they had agreed with the serpent's word as one. In fact, it would be pointless if God turned up and twisted their arms, because they already had agreed with the serpent.


2. We are all different
Identical twins' appearance is very much the same but their fingerprints, irises and characters are completely different. So we exist as completely different beings from the beginning. Therefore it is so natural not to be one and it looks like it's impossible to be one. But Jesus made it possible through his broken body.


3. God wants us to be one in Him
That's what Jesus prayed for and died for on the Cross two thousand years ago(John 17:20-21). Therefore the answer to his prayer is awaiting and searching for the people who willingly and humbly give themselves away for other's sake. When we are one, then the world may believe that Jesus is the Messiah who was sent by God. Also there is nothing that can stop us.

4. We can be One in forgiveness & love
How does it work? If we love one another and forgive each other, we can be one. Also if we receive each other with humility and without any conditions, we can be one like the ocean. The rivers flow into the ocean to make it one. Likewise if we are one, everything is possible and God cannot withhold anything from us. So God said about the people who started building the Tower of Babel, "Indeed the people are one and they all have one language, and this is what they begin to do; now nothing that they propose to do will be withheld from them." (Genesis 11:6)


5. God didn't destroy the tower of Babel

Then, why didn't God destroy the tower, instead he confused their language? If God had destroyed the tower, they would have been more deeply united and would have built a stronger tower. Also as God destroyed the towers, they would be united more strongly, with stronger hatred towards God, and fight against Him till the end.

6. Satan wants us to be one, too
Satan knows all this, so he encourages us with words to unite us with hatred and jealousy, but without Jesus and he disrupts us with words, not to be one in Jesus with love and forgiveness. If so, we want to go to the Tower of Babel so that we can make ourselves known, instead of going to Calvary, where our death is waiting for us. The Tower of Babel makes us one without him, but it makes us fight against God and causes us to be scattered before God in the end. However, the altar is the place where we die and disappear; but unity in Him, identifying with God, and redeeming of the image of God take place there.

7. Building the tower is to become God
The Tower of Babel goes up as we continually work, and we can see the achievement; thus we will get rid of God and take over his place in the end. Yet if I build an altar, I have to put myself on it and disappear after building it. Therefore we don't want to build an altar that brings nothing for us, but we want to make all our effort to build the tower in order to make ourselves known. If we built the tower and removed God successfully, then we would all fight against each other to be the God, and would be scattered and disappear forever. That is why Adam and Eve ate the fruit, isn't it?
[ News Update ]
1. God prepared a special Sandwich and we prepared a special *Bibimbab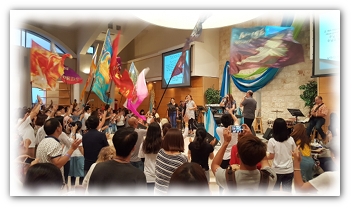 The Celebration for the Nations was held at Mt Carmel in Israel from 31st July to 6th August 2016. This year was the 10th since it started in 2007 in Wales. The preparation wasn't easy. Although we had a lot of challenges, amazingly it was finished because a number of people served humbly and sacrificially with tears and sweat. We will probably be holding it at the same place in 2017.
While we were making preparations, I felt that God had prepared a special sandwich for us. When Elijah confronted the prophets of Baal and Asherah at Mt Carmel, he restored the altar of God with twelve stones and poured twelve jars of water on them, then the fire of God fell on the sacrifice. After that God sent heavy rain on the land. God prepared water from earth, fire from heaven and rain water from heaven like three layers of a sandwich.
One evening, all the worship leaders came up on the stage and sang one by one with different languages, different genres, like a Bibimbab of worship, but it was like a stream of water that flowed upwards with humility and unity. There was no name of a worship team or worship leader, but the only Name of the Lamb was sung and lifted up. (*Bibimbab is a Korean meal consisting of rice and several different vegetable dishes all mixed up together.)
2. Gentiles provoked a Jewish man to jealousy
Although there were some Jews, Arabs and Druze people in the meetings, the majority were Koreans. One day a Jewish man told his wife, and she shared with us that this was the first time he was provoked to jealousy by the Gentiles, because they were so passionately worshipping the God of Israel. Isn't it amazing? Because it is the beginning of the fulfilment of the scripture in Romans 11:11.
"I say then, have they stumbled that they should fall? Certainly not! But through their fall, to provoke them to jealousy, salvation has come to the Gentiles." (Romans 11:11)
3. Our House on Fire at Mt Carmel
The accommodation where we were going to stay during the Celebration caught fire the day before the Celebration. I received a text message about it while I was driving from Tel Aviv airport to Mt Carmel. I thought it was spiritual fire on Mt Carmel even before the Celebration started, but it turned out to be real fire. The house owner and our family were all safe.
Because of the fire, all our belongings were left inside the house, so we wore the same clothes for 3-4 days. But God used it all for good, and the house owner had to cancel her schedule, and was able to attend all the meetings where she was really blessed and danced before the Lord.
4. After the Celebration
We were seven people, who travelled to Galilee, Nazareth, Jerusalem, Bethlehem, Bethel, Hebron, Jericho, the River Jordan, Dead Sea. Noah, Yohan and Bridget enjoyed swimming in the Galilee, and as we told them were were Christian, they welcomed to visit the Tomb of Patriarch, Abraham & Sarah, Jacob & Leah in Hebron. We couldn't enter the tomb of Isaac & Rebecca because the tombs are located in the Moslem section.

One day unexpectedly, Ai-Jee, one of our group, was lost in the Old City in Jerusalem, but she has found God's heart for Israel and prayer for Israel during this journey. Also I met a Messianic believer at the airport check point. I was driving in to the Ben Gurion airport to pick someone up. I was stopped at the check point and the security officer asked that what I was doing in Israel. I told him we were holding a Christian worship conference in Haifa. He asked me, "Are you a Christian?" I answered, "Yes, I am." Then he told me, "I am a Christian, too!" I couldn't believe what I heard. He smiled to me and greeted: "God bless you!"
Also, we had fallen short of finances but God provided what we needed through brothers and sisters: a huge amount of air fare, a lovely car, and beautiful accommodation in Jerusalem. Thank you so much.
[ Prayer & Intercession ]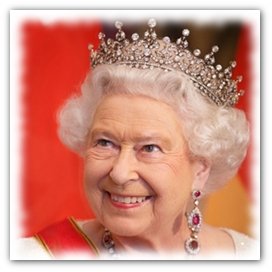 1. After Referendum of BREXIT
Last June, there was a Referendum in the United Kingdom and the result was to leave the EU(European Union). So the former Prime-Minister David Cameron resigned and Teresa May has taken over as Prime-Minister through the contest within the Conservative Party.
Soon after the Referendum, Scotland expressed their intention to have their own referendum to leave the United Kingdom, and Northern Ireland expressed a similar attitude. Also a few days ago, 24th August, Owen Smith said publicly that he would have another referendum and stop the activation of *Lisbon Treaty article 50 so that Britain may not leave the EU, if he is elected as the new leader of the Labour Party.
As I read it, I started listening to God in order to find his heart and his prayer. I felt that this era is like the era of the Judges: "In those days there was no king in Israel; everyone did what was right in his own eyes." (Judges 24:25)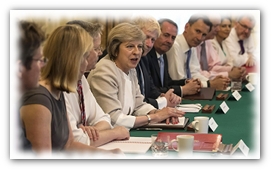 However, there is a Queen in the United Kingdom though she doesn't have political power; but she is still the head of this nation and has authority. That's why she gives her recognition to the Prime-Minister when the new PM takes over. We do remember that her father called the whole nation of Britain to pray when their soldiers were being pushed back into the sea by the Nazis in the second world war. I pray that she would call Britain to pray desperately for its calling and destiny to be redefined. Especially people need to pursue the nation's calling and future regardless of their personal benefit.
The new British Prime Minister Teresa May said that the process of Brexit would take two years according to the Lisbon Treaty article 50. But if the United Kingdom wants to leave now, she can leave without being bound by the Lisbon Treaty article 50. There is nothing to stop a British Government unilaterally withdrawing from the EU by simply repealing *the 1972 European Communities Act.
* The European Communities Act 1972 is an Act of the Parliament of the United Kingdom which legislated for the accession of the United Kingdom to the European Economic Community (the Common Market), the European Coal and Steel Community (ECSC) and the European Atomic Energy Community (EURATOM) and also legislated for the incorporation of European Union law (then Community law) into the domestic law of the United Kingdom.


* Lisbon Treaty Aticle 50
1. Any Member State may decide to withdraw from the Union in accordance with its own constitutional requirements.
2. A Member State which decides to withdraw shall notify the European Council of its intention. In the light of the guidelines provided by the European Council, the Union shall negotiate and conclude an agreement with that State, setting out the arrangements for its withdrawal, taking account of the framework for its future relationship with the Union. That agreement shall be negotiated in accordance with Article 218(3) of the Treaty on the Functioning of the European Union. It shall be concluded on behalf of the Union by the Council, acting by a qualified majority, after obtaining the consent of the European Parliament.
3. The Treaties shall cease to apply to the State in question from the date of entry into force of the withdrawal agreement or, failing that, two years after the notification referred to in paragraph 2, unless the European Council, in agreement with the Member State concerned, unanimously decides to extend this period.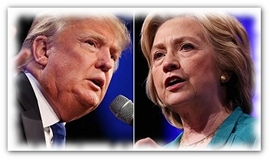 2. American Presidential Election (8th November 2016)
Who would be interested in this election, if they are not American? Some people are not interested in it even though they are American! Nonetheless, it is so important not only for Americans but also for the rest of the world.
Mr. Obama, from the Democratic Party, has been ruling (or ruining) America for nearly eight years. He has divided the country and made bigger and deeper the gap between the black and the white communities. Also he has ruined the relationship between America and the Middle Eastern countries including Israel, by issuing the secret Presidential Study Directive 11 in August 2010, and has given ground to the Islamist militants to root down and to grow in the Middle East, Central Asia and North Africa etc..
Mrs Hillary Clinton, who is the presidential candidate from the Democratic Party, is following Mr. Obama's trails of deception and destruction. Mrs Clinton may be an excellent politician but her integrity is below zero. I pray that God would reveal who Mrs Clinton is and would humble Mr Trump, and that he would listen to God.
The Forge School of Faith - 9
- Date : 1st - 14th December 2016 (Wales) / 16th - 29th (the Middle East)
- Cost : £200 (Wales : excluding transport), £350 (the Middle East : excluding airfare)
- Language: English Only
* If you are interested in it, please send us this application form and £100 deposit. Click here to download application form.
* 1st deadline is 31st October
God has called us to restore the ruined "spiritual forges" and to raise up "spiritual blacksmiths" according to the legacy Rees Howells left. We are running a month-long journey and a 3-6 month as a community living journey too. This school is not teaching based but community living, although we have resting, working, teaching, worship, and intercession. (Your airfare to come to Wales and go to the Middle East are not included. Also the journey abroad is optional.)
Three days Fasting for Israel & UK
Dates : 28th - 30th November 2016
Venue : Kings Park Centre, Kings Park Road, Northampton, NN3 6LL, U.K.
Contacts: 07919 620566 (Dr Anne Rowntree) / Email: dovetails This e-mail address is being protected from spambots. You need JavaScript enabled to view it.
Shalom Love!

Qday LEE
on behalf of the Forge family

46 Coleshill Terrace, Llanelli, SA15 3DA, UK
(+44) 7870653157
This e-mail address is being protected from spambots. You need JavaScript enabled to view it.
www.theforgewales.org.uk