Newsletters
Groaning to Laughing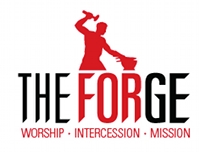 (The Forge Newsletter_09&10&11_2017)
And I also have heard the groaning of the sons of Israel, whom the Egyptians are enslaving. And I have remembered My covenant. (Exodus 6:5)

All of creation is groaning and suffering because of war, terror, famine, flood, earthquake and storm. However, there is the mystery of God in the groans as the Bible says: "For we know that all the creation groans together and travails together until now." (Romans 8:22)
1. Free men would not groan or cry out either
If the Israelites lived in Egypt comfortably as free men, they would never cry out to God. Instead, they might serve other gods and grieve their God. Also they might be stuck in Egypt like lions in a zoo without knowing their identity and destiny, but eat dead pork and entertain spectators happily, and would end in tragic death.
2. We begin to groan and cry out, when we are fallen and sold as slaves
Joseph was loved by his father and telling his brothers and parents about his dreams proudly. However, he started crying out when he was thrown into a pit and sold by his brothers as a slave. He learned deep groans when he was serving as a slave. Likewise God allows us to be thrown into deep pits, rejected, enslaved by the people closest to us. He allows us to suffer lack of resources and seemingly impossible demands, like the Israelites who had to produce the same number of bricks without straw.
3. Groaning is the mystery that brings man and God together
Groaning is misery that comes out of men's mouths because of painful situations and sufferings but at the same time it comes out of God's heart because of men's weakness and sickness. This groan is mysterious and unites man and God. So the Holy Spirit pleads our case for us with groanings that cannot be uttered. Therefore sometimes my groan causes God's groan and God's groan causes my groan.

"And likewise the Spirit also joins in to help our weaknesses. For we do not know what we should pray as we ought, but the Spirit Himself pleads our case for us with groanings that cannot be uttered." (Romans 8:26)
4. Groaning changes me and releases God's eternal purposes
I am grateful if my life is going well. But it is not a blessing and it might be a curse, if my groans are taken away from me. Vice versa, it could look like misery in this world, if I am groaning towards God. However, God wants to transform me and release his eternal purpose through the groanings. Joseph was brought to Egypt as a slave with groanings, but he became Prime Minister of Egypt as God's groaning met his groanings. On the other hand, Jacob and his descendants came to Egypt as free men, but in the end they became slaves and they learned groanings 400 years later.
5. Groaning renews my memory and God's memory as well
As the Israelites' groanings renewed God's memory and God remembered his covenant, also my groanings renew the memory of God and my memory about God. Therefore it can be a blessed life if we are not groaning, but it might be a cursed life if we risk losing our identities and eternal destinies. So groaning looks like a cursed life but it can be blessed life if we find our true identities and eternal destinies. It might be the time of revealing our true identities and of taking us to a new phase towards our eternal destiny, when we are groaning.

Since I came to Wales on 1st January 1999, I cannot count how many times I groaned and cried out. Sometimes I groaned and cried out because of money, health, people, relationship, ministry, country, nations, heat, cold, hunger, pain, and rejections. Sometimes I groaned with shame or fear. When I look back on my life, God has changed me and transformed me through the times of groaning. I am gratefully still groaning towards God with something because I cannot work it out with human power.
[ News Update & Prayer & Intercession ]
1. Groanings & Refining in the Fire
Last September, I felt God wanted us to cancel the next Forge School of Faith, so I shared with the other leaders and we all agreed. Seven of us went to a remote place in Wales and spent time together for seven days to look back and to prepare our next phase. It wasn't an easy time but it was very productive. We faced each case honestly and redefined our values and principles of the Forge. I felt that I was forged deeply.


2. Groaning Church and Grounding Church
There is a church in Seoul, Korea whose congregation is about 100, 000. The son of the church's former senior pastor inherited his father's position and power on 19thNovember 2017 rather secretly and quickly after all many concerns and rumours about succession. The father and the son told people that it was not God's will to inherit father's position, but they didn't keep their words and trampled the denominational constitution that bans this. Likewise many institutional churches are being compromised with materialism, secularism or working together with political power or ruling with religious authoritarian power. But those who are seeking God purely and eagerly, are groaning towards God like the remnant of 7000 hidden people in Elijah's time. They are keeping the Body of Christ pure with groanings in silence till the end although Baal and Ashtaroth are enslaving people.
3. Groaning World
Losing balance between Shia and Sunni in the Middle East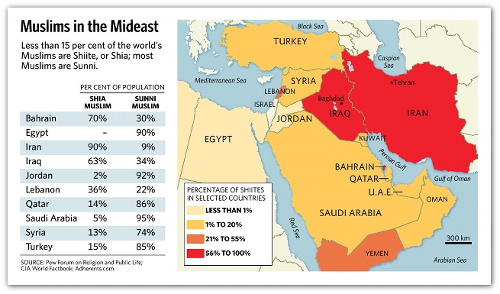 Recently a group who has been supported by Iran, fired three missiles to Ryad international Airport in Saudi Arabia. Fortunately they were intercepted and there were no casualties. Also the former Prime Minister of Lebanon, Hariri, resigned because of the threat of assassination. It is likely that the assassination threats came from Hezbollah, which is based in Lebanon but supported by Iran.
Raqa where IS had made their capital, was destroyed by the Iraqi troops and alliance. Although IS have lost their physical main base in the Iraq and Syria region, I think they will use other bases in the Sinai Peninsula, Libya, and the Philippines to move around and attack continuously. IS are Sunni Muslims and their presence tipped the power balance in the Middle East for the Sunnis. Iran is Shiite, and is now rising up and showing her claws in the absence of IS in the Middles East. Saudi Arabia, also Sunni, has been making allies to fight against Iran with their recent international Muslim nations conference.
Hamas and the Palestine Authority have signed a reconciliation agreement with the help of the mediating Egyptian government. After that suddenly the PA President, Abbas, visited Saudi Arabia. Israel and the PA have been talking about peace but it hasn't come yet and the reconciliation movement causes more tension between Israel and the Palestine Authority.
Expanding their power: North Korea and USA, China and Russia
Also North Korea has been developing nuclear bombs and testing its ICBM (Intercontinental Ballistic Missile), although the UN made sanctions and the USA strongly opposed. Xi JinPing has been re-elected as president in China and he has the strongest grip since Deung XiaPing. Putin has declared "Strong Russia!" and he has expanded military power in the Black Sea and in the Middle East.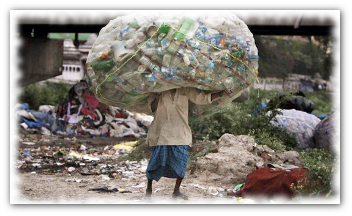 Struggling Europe: Britain, Germany, and Spain
Even though Britain is experiencing some birth-pains before the real deal of Brexit, she has been moving forward step by step to redefine her identity and destiny. Spain has been suffering a crisis with the independence movement in Catalonia. German Prime Minister Angel Mekel didn't get majority seats, so she is struggling to form a new government, as the British Prime Minister did.
Global groanings for growing our attention
Are these groanings requiring our groanings, so that the Kingdom of God may come on earth? We can easily ignore these global groanings and creations' groanings because of our busy lives, but we mustn't forget the Holy Spirit is groaning in us.
However, we should remember that there is spiritual warfare in the heavenly realm. We are seeing a struggle between Sunni and Shia, or Israel and Iran, but there is also a struggle between the prince of Persia and the angel of God. Although the leaders of the nations get together to make a plot to fight against the Anointed One, the One who is seated on the Throne is laughing at them and will scatter them like dust.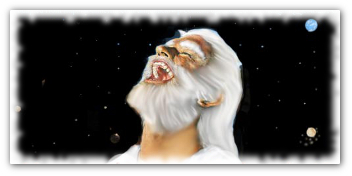 Why do the nations conspire and the peoples plot in vain? The kings of the earth rise up and the rulers band together against the Lord and against his anointed, saying, "Let us break their chains and throw off their shackles. The One enthroned in heaven laughs; the Lord scoffs at them. He rebukes them in his anger and terrifies them in his wrath, saying, "I have installed my king on Zion, my holy mountain." (Psalm 2:1-6)


3 Day Prayer & Fast for Israel and UK

Dates : 25

th

- 27

th

June 2018
Venue :

BRUNEL MANOR,

Teignmouth Road, Torquay TQ1 4SF
Contacts

:

07919 620566 (Dr Anne Rowntree) / Email:

This e-mail address is being protected from spambots. You need JavaScript enabled to view it.
Shalom Love!
Qday LEE
on behalf of the Forge family