Olympic Games used for politicising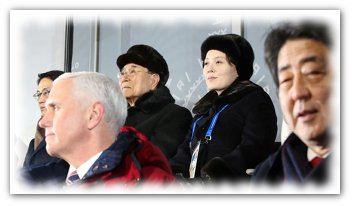 World War two started when Hitler invaded Poland after the Berlin Olympics in 1936. Putin invaded Georgia after the Beijing Olympics in 2008 and invaded Ukraine after the Sochi Winter Olympics in 2014. It looks like Hitler and Putin prepared their invasions while the world was busy preparing the Olympic games and watching the games.

This Winter Olympic games was very interesting because the American vice president Mike Pence and Kim Jung-Eun's sister, who is the 2nd most powerful person in North Korea, both attended. This gave an appearance of top level political harmony. Also South Korea and North Korea made one ice hockey team and two Koreas marched together. This apparent unity only disguises the deep hostility of these nations.