Newsletters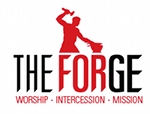 Monologue to Dialogue
(The Forge Newsletter_May & June_2014)

And God heard the voice of the lad. Then the angel of God called to Hagar out of heaven, and said to her, "What ails you, Hagar? Fear not, for God has heard the voice of the boy where he is. / Then they said to one another, "We are truly guilty concerning our brother, for we saw the anguish of his soul when he pleaded with us, and we would not hear; therefore this distress has come upon us." (Genesis 21: 17, 42:21)

Religion is monologue but true relationship is dialogue
Although we are praying to God, often he seems to be silent but he is listening. If we are living in a religious system, we are not allowed to converse with God but only submit to God whatever he tells us "Do!" or "Don't!" However, if we are living in a loving relationship, there is always conversation: "Questions" and "Answers". Therefore every religion tries to convert people but the faith of God tries to converse with people to find and build the everlasting relationship. Religion doesn't make any allowances for emotion or circumstances by communication but true faith has, because it is based on relationship.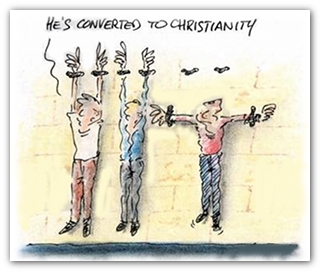 We can convert people into religion but God convicts into relationship
Post-modernism and Pluralism seem to embrace every religion and want to dialogue with them. But they say that Christianity is wrong because it is exclusive and they say there is salvation in every religion. In other words, They look as if they accept every other faith but not Christianity. So Pluralism is just a disguise, actually they are exclusive too. Their "dialogue" is monologue because they are actually unwilling to receive a different viewpoint. We can convert people with our own knowledge or the power of man but only God convicts people with his truth and love.

The true faith of God never tries to convert people, because faith is based on relationship which leads into conviction through conversation rather than conversion. Faith can be demonstrated through conversation, but conversion doesn't always mean to bring true relationship with God and faith of God. Our God is not dumb or deaf or blind or bound by our religious system, but he is speaking, listening, watching and acting whatever he wants to do for us. He is beyond us but he wants to converse with us to show his love and grace rather than convert us to make slaves. Even Moses debated with God and he won.(Exodus 33)

1. When I am not heard, someone is listening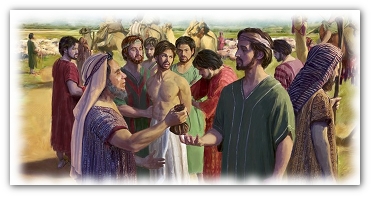 Joseph pleaded with his brothers who had conspired against him to kill him, but they did not listen to him. However, someone listened to him and rescued him. They took him to an unexpected land by an unwanted way. Although they rescued him, they changed his status to a slave, his direction towards Egypt and eventually his destination was changed to Pharaoh's palace.
If someone who is close to me does not listen to me, there might be different people, status, direction or destination waiting for me. After the cup-bearer was released, Joseph waited for him to come and rescue him but he didn't come. Instead he forgot Joseph completely but God never forgot him and waited for Joseph until he forgave and forgot them completely. Instead of the cup-bearer, God used Pharaoh to rescue him and gave him a new status as Prime-minister, a new direction and destination in Egypt.

2. Ishmaelites bought an unexpected slave instead of expected spices
God sent Ishmaelite merchants who were not slave traders but spice traders. They were not the right people for Joseph's brothers to sell to and Joseph was not the right one for them to buy. However God used them in the perfect timing and for the perfect purpose of God. If they had not been spice traders, Joseph would not have met Potiphar. Because only the higher class people use spices, so Potiphar was there in the spice market when the Ishmaelites arrived with Joseph. Potiphar presumably came to the market to buy some spices but he surprisingly found a smart slave instead. God always surprises us to find the unexpected in an unexpected place. Also we might be found in an unexpected place and unexpected way, if our cries are not heard by people, but God.
3. Ishmael's voice had been waiting for Joseph's cry
When Ishmael was in the wilderness with his mother after they were kicked out by Sarah, he was 17 years old. When Joseph was sent out by his father Jacob to find out his brothers' news, he was 17 years old. These two 17 years-old boys' cries met in the wilderness 164 years apart. At that time no-one listened to Ishmael's cry but God. 164 years later, none of his brothers listened to Joseph's cry but the Ishmaelites, descendants of Ishmael, did (ישׁמעאלים : God will listen).

Ishmael and Isaac are both Abraham's seed. God rescued Joseph and delivered him to his destiny Egypt through the Ishmaelites although his brothers tried to kill him. I sense that the Jews will be abandoned by their friends and even their own people when the time comes, but God will rescue and deliver them into their destiny through the Ishmaelites (Arabs), as it happened before. Isaac and Ishmael met again at Abraham's death. Now Jews and Arabs are meeting at Jesus' death and rising up together by the power of the resurrection as "One New Man".
Prayer never dies unless it has been fulfilled. Prayer is always waiting for the right moment and right people who are crying out through the generations. Jesus' prayer, Desert Fathers' prayer, George Muller's prayers, Evan Roberts' prayers, Rees Howells' prayers, Hudson Taylor's prayers, etc. are waiting for someone who would desperately and defiantly cry to God now and here.

"I do not pray for these alone, but also for those who will believe in Me through their word; that they all may be one, as You, Father, are in Me, and I in You; that they also may be one in Us, that the world may believe that You sent Me." (John 17:20-21)
[ News Update ]
1. House Moving: New House and New Heart
In December last year, we sensed that God wanted us to move to a new house with 7 bedrooms and 3 bathrooms. We searched on the internet for a couple of months and even travelled to North Wales to find the right house as we had been praying. On 17th April 2014, a Singaporean couple turned up and they confirmed that our house hunting journey was right. They greatly encouraged us with a prophetic word and a practical gift. Then a week later I met a friend of mine, who asked my journey and suggested buying a house, because when we looked around in this town, there was no 7 bedroom house for rent, only for sale. Now that friend is buying a 7 bedroom and 3 bathroom house, then renting it to us. We moved in on 30th June. When we first sensed our house moving, it was so unrealistic in terms of size and our finance because our bank accounts have been minus nearly every month. But now the Singaporean couple is supporting us and our new house owner is not charging overwhelming amount of rent. God is telling us that this is just a stepping stone for the next a big move in faith. Thank you for your prayers.
2. Our Family Visit to Korea

One day, out of the blue, my younger son, Yohan, started talking to us that he would go to Korea with his daddy. Then he has been talking about it everyday for a month. I and my wife thought that God might be speaking to us through him. So we have decided to visit Korea this summer four of us for 5 weeks. We will take part in the Celebration Korea (11th - 16th August / www.celebrationforthenations.org) and spend time with the Forge family who have been the Forge journey. Also we will spend time with my mum, brothers and sisters.
3. The Forge School of Faith - 5
God has called us to restore the ruined "spiritual forges" and to raise up "spiritual blacksmiths" as Rees Howells left the legacy. If you feel a heart connection with this legacy of Rees Howells, there are 2 ways to join us on our journey: we run a 1-month experience: 2 weeks community Forge living and a 3-week prayer trip; also people can join with us for 3-6 months community living. Our next Forge School of Faith starts on 20th September to 4th October 2014 in Wales (£200) and on 6th to 27th October in the Middle East journey (£500). (Your airfare or other transport fee to get to Wales is not included. Also abroad journey is optional.) This school is not teaching based but community living; we have a rhythm of resting, working, teaching, worship, and intercession. We function in English and there is no translation service. If you are interested in it, please send us this application form and £100 deposit. Click here to download application form. The 1st deadline is going to be on 31st July 2014. www.theforgewales.org.uk / This e-mail address is being protected from spambots. You need JavaScript enabled to view it. / (+44) 7870653157


[ Intercession & Prayer ]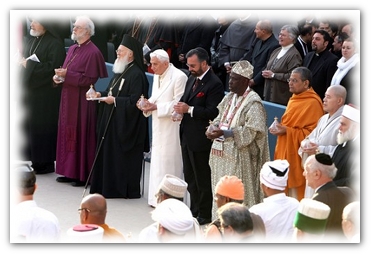 1. A Great Deception: "The Pope is very much Evangelical!?"
Is he really evangelical? If he is, what does being evangelical mean? We need to ask ourselves this question because a number of Charismatic Evangelical well-known Christian leaders are now standing with this Pope in the name of the unity of the church. We need to watch over this new movement of unity. We must be aware if they try to introduce another unity in the name of peace: unity of multi-religions. Well-known Christian leaders could find themselves being used for it, by those who are creating a platform of Catholic and Evangelical unity. (Read about Chrislam... click here)
A number of Evangelical theological teachings are originally from Roman Catholic theology. Their Ecclesiology is not biblical. Is the Pope the head of the universal church on earth? The head of the church is Jesus Himself. They are saying that the Apostle Peter was the first pope of the Roman Catholic church. This is not historically or biblically accurate. Also Peter was supposed to be the bed rock, which is the foundation: underneath everyone, not the head. They have completely twisted the truth of God and true position of Peter and his followers.

"And I also say to you that you are Peter, and on this rock I will build My church, and the gates of Hades shall not prevail against it." (Matthew 16:18)

"If I then, your Lord and Teacher, have washed your feet, you also ought to wash one another's feet. For I have given you an example, that you should do as I have done to you." (John 13:14-15)



* Thomas Aquinas(1224?∼1274) collected and completed the Roman Catholic Theology: "Summa Theologiae". He was influenced a lot by Peter Abelard(1079~1142), who was genius and wrote Aristotle's (BC 384 - BC 322) commentaries. So he used Aristotle's philosophy as a foundational structure and used Platonic model too: "exitus et reditus(exit and return)". Of course Aristotle was a disciple of Plato(BC 427 - BC 347) and Plato was a disciple of Socrates(BC 470 – BC 390), who was the father of philosophy. The basis of their thinking is: knowledge is good. If we pursue the knowledge [Idea], we can achieve, or create, paradise here on earth." Therefore many philosophers have been pursuing knowledge throughout human history. However, we are not called to eat the tree of the knowledge of good and evil, instead the Tree of Life.

Sometimes a thing looks good but it leads us to death. On the other hand, what looks bad can lead us to life. Therefore we need to know what is life or death, rather than what is good or bad. Jesus' cross was a horrible thing but he had to take it, because he knew that it would lead him and the rest of the world to LIFE again. In other words, the terrible death brought us into the most beautiful life.

Adam and Eve were naked but didn't feel shame or fear, instead they were alive to God. After they disobeyed, they needed to cover themselves. So God made clothes from the skin of an animal. If we wear too many clothes, it hinders us to move around freely and can stifle us. So we need to take off unnecessary clothes, like David took off Saul's amour. Instead, we need to learn to walk and rest with "Theo (God)" himself but not "theology (god's reasoning or logic)". None of Jesus' disciples had been theological school but they had been with Jesus for three years. The Holy Spirit is enough with the Bible.

"Now when they saw the boldness of Peter and John, and perceived that they were uneducated and untrained men, they marvelled. And they realized that they had been with Jesus." (Acts 4:13)

"But the anointing which you have received from Him abides in you, and you do not need that anyone teach you; but as the same anointing teaches you concerning all things, and is true, and is not a lie, and just as it has taught you, you will abide in Him." (1 John 2:27)

* Is the Pope the Anti-Christ?
I am not saying that the Pope is the Anti-Christ but we need to pay attention. Rees Howells fought against the Church of Rome (Catholic Church) while he was purchasing two properties: Glenderwen and Derwen Fawr, because he knew there was the power of darkness working behind them. Of course we know that Jesus died for everyone, including Catholics, and there are real believers in the Catholic church who are walking with Jesus rather than following the Pope or the Church system.


* Is Evangelical Theology equal to Biblical?
Systematic Theology tends to kill the life of the Body of Christ. We need to know healthy theology to protect the Body from heretical teachings. Therefore systematic theology has made the Body like a mummy or dummy. It has the form of the body but no life, no transformation but re-formation: changing clothes like manikins. Systematic theology has turned the mystery of the Body of Christ into a rational system, which we can understand and control with our reason and power.


* Church history has been re-written by the Church of Rome. I have no time to write about this fully here. If you are interested in learning more, please read these books: "The Pilgrim Church" (Author: E. H. Broadbent), "Pagan Christianity" (Author: Frank Viola / George Barna)


* Is Replacement Theology Biblical? (Is Church spiritual Israel?)
There is no Biblical basis for this Replacement theology although the 1st century Jewish leaders gathered together and agreed to kill Jesus, including the Gentile general Pontius Pilot. It looked like God had abandoned the Jewish people and the nation of Israel for 2000 years. So this Replacement theology found its ground and developed to cut off the Body of Christ and church history from its Jewish root. Also it gave strong theological ground for the genocide of Jewish people throughout history, even Hitler's Holocaust was based on Evangelical theology: Replacement theology, "Church is spiritual Israel!"

After the destruction of Jerusalem (AD 70), Christians were devastated because they believed that God would keep his promises and his faithfulness. However, the representation of the Kingdom of God, Israel, was destroyed and disappeared on earth, which means God failed to protect his Holy City and to keep his promises. Therefore our Christian leaders created this Replacement Theology to save God's face and to keep God's promise, faithfulness, and his Kingdom. Church is not spiritual Israel and Church cannot be a country, but Church is the Body of Christ and the Bride of Christ. Israel is Israel!

This time the Pope on his visit to Israel, has promoted and empowered Palestinians but humiliated Jews spiritually. However, God is laughing at the enemy and laughing with the descendants of Isaac in the heavens. Many of them Jews and Arabs are being reconciled at Calvary and blessing each other in the name of Jesus (Yeshua) and praising Him.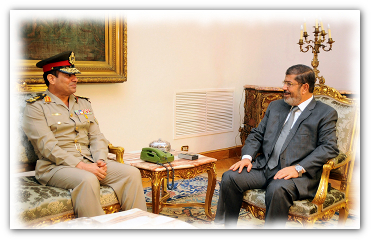 2. Is Egypt going to have another dictator or facing new season of God?
Although the turn-out was less than 50% of whole population, the newly elected Egyptian president Sisi had more than 90% votes. Some people are very negative about their future because of the number of turn-out being less than 50%, but many people are really anticipating his era. We don't know yet what is coming in Egypt, but I pray that the ancient desert fathers' prayers and many believers prayers be remembered, also the blood of martyrs. The role of Egypt is so crucial in this time of rising new powers: Iran, China, Russia, Germany. God will use Egypt mightily to help Israel (Jews) although she had expelled Jews from her land. Pray that Sisi may fear God and love people, so that he may lead the country into God's destiny. Let him have great wisdom and bring wise men around him like Joseph and Mordecai and women like Esther.
3. History Repeats: Russia's Invasion Crimea – Hitler's Invasion Czechoslovakia
"That which is has already been, And what is to be has already been; And God requires an account of what is past." (Ecclesiastes 3:15)

On September 30, 1938, Adolf Hitler, Benito Mussolini, French Premier Edouard Daladier, and British Prime Minister Neville Chamberlain signed the Munich Pact, which sealed the fate of Czechoslovakia, virtually handing it over to Germany in the name of peace. Although the agreement was to give into Hitler's hands only the Sudentenland, that part of Czechoslovakia where 3 million ethnic Germans lived, it also handed over to the Nazi war machine 66 percent of Czechoslovakia's coal, 70 percent of its iron and steel, and 70 percent of its electrical power. Nevertheless, 15th March 1939, Hitler invaded Czechoslovakia in the name of protecting 3 million German people in the Sudentenland in Czechoslovakia, disregarding the peace agreement they had made.
Now we have Putin, a former KGB officer, and Crimea at who's southern shore sits the port city of Sevastopol, home to the Russian Black Sea Fleet and its thousands of naval personnel. Putin has been pushing to restore the glory of Russia. He used the Russian population, about 58 % in Crimea, to bring her back under Russian rule. I think what Hitler did to Czechoslovakia and the whole of Europe is happening again in Crimea and Eastern Europe. It could lead to another world war or to a new cold war. Putin is not stupid, so he may make a peace treaty with the USA and the EU. Who knows whether he might act like Hitler, who trampled the Munich Pact and started invading Europe? I pray that God would give more time for us to prepare Jews and Gentiles to preach the Gospel in the nations.
4. Is A New-Cold War happening between Russia and USA?
Nowadays we are seeing a new cold war picture in the world. Russia, China, Iran, Egypt, even Germany are coming together. The USA has lost already its grip over this world. A naval drill began in the Mediterranean Sea on January 25th 2014, involving the Russian Navy's heavy nuclear-powered missile cruiser Petr Velikiy and the Chinese Navy's frigate Yancheng. This is the first time such an interaction between the two countries' Navies has been held. This new cold war is not about ideology but spiritual and prophetic in nature, although it looks as if it is religious, political, ethnical, patriotic. The new world order is being established and the Internet system is really helping their control. In the end they will try to control and persecute true Christians and Jews who serve the true God. Some of us will be not only persecuted but also killed for Jesus' sake, as we are seeing happen in some parts of the world now. However, he is coming soon, as he has said, and as it has been written.
[ Unfinished Race with Rees Howells ]

Rees Howells purchased a fourth property, which is called Penllergaer, for Jewish children. He planned to bring at least 1000 Jewish children from Europe to the UK but he managed to bring only 12 children because the Second World War began. On Friday 21st September, a Korean lady and Mathew Toller, a Messianic Jewish Rabbi wanted to visit the BCW sites. Three of us went and walked on Glenderwen, Derwen Fawr, Sketty Isaf and Penllergaer. As we got to Penllergaer waterfall, Mathew asked me about "The Forge" vision, which is raising up spiritual blacksmiths through setting up a centre for worship, intercession, mission and to raise up the next generation and to work for Jewish people.

At that point Mathew told me that Jewish people need to come to 'The Forge' to be equipped as missionaries and should go out to the nations of the world again. I really felt and prayed that is what Rees Howells left and we need to pick up. The Jews who will come might be not only from the USA and Europe but also from Israel, etc. It is very interesting because we didn't plan to go there at all on that day and the Jewish connection reopened up in our prayers in that place where Rees Howells prayed and prepared.

When I was in Israel in October 2012, God spoke to me again about Jewish missionary training in Wales. On 7th October, when I woke up at about 6 am, I felt God wanted me to go up to the Temple Mount. When I was in a queue and also on the Temple Mount, God spoke to me again about the Jewish missionary training. I came down to the Western Wall. As I touched the wall, he spoke to me again. So I told God, "I don't know what to do and how to do it although you are saying to me." Then he told me, "I have called you because you don't know and you cannot do it with your own ability." I wept!
We went to Penllergaer this time during the Forge School on 22nd March 2014 and God impressed some of us strongly. This is the place where we need to create or bring down His story. It doesn't mean the physical land but spiritual ground where Rees Howells prayed and prepared for Jewish children. God doesn't want us to walk on the ruined places only but excavate to redeem and restore the longing of God. Still we don't know how to do it but we know that God wants to raise his army, Jews and Gentiles, in these last days for the harvest fields. God already has done it, is doing it, and is looking for someone who wants to do together with him.
[ Place All on the Altar! ]
On Sunday 31st March 2013, I went to Penllergaer to walk with God. While I was walking, I heard, "Go back to the beginning!" This voice was lingering nearly all day. A few days previously, I had got a phone call from a friend of mine in Swansea. He was organising an Easter Egg Hunt for children on Monday 1st April and he wanted me to bring over my son Noah and family to Swansea on BCW(Bible College of Wales) site. I reluctantly went and found that Derwen Fawr house was opened.
Later on I called my younger son Yohan to come to the Blue Room with me because his conception and birth are deeply related to our journey of faith. I took a couple of photos of him in the room and I saw a card on the top of fire place. As soon as I looked at it, God spoke to me loudly and firmly. "Place All on the Altar!" On that card there were a few Bible scriptures and this hand writing. Only this sentence jumped out to me and convicted me. Later on I found that a lady sent this card last November from Penllergaer area. Isn't it interesting? One day I heard "Go back to the Beginning!" and the next day "Place All on the Altar!"
In January 2009, our family started going to the BCW sites every Sunday according to God's conviction, that he wanted us to redeem and restore the SPIRITUAL INHERITANCE of Rees Howells. Then the BCW sites were closed down and the college moved to England in July 2009. From that point I felt that God wanted us to redeem and restore the PHYSICAL PROPERTIES too, as part of the inheritance. Thankfully one of these has now been purchased and is being restored by Cornerstone Community Church, Singapore. So "Go back to the beginning" might mean that this journey is to redeem and restore the spiritual inheritance of Rees Howells only. Although I still don't know a lot of things, what I know is that I have to place all on the altar and I have placed BCW sites on the altar. Of course it was so hard for me but obedience is better than sacrifice.
It looks like my 4 years and 4 months intercessory journey with BCW sites has come to an end, although we are still pursuing Rees Howells spiritual inheritance and the picking up the baton of equipping Jews and Gentiles for the last harvest fields. But we are pursuing the redeeming of his spiritual inheritance through the Forge vision.
Shalom Love!

Qday LEE
on behalf of the Forge family

12 Ropewalk Road, Llanelli, SA15 2AL, UK
(+44) 7870653157
This e-mail address is being protected from spambots. You need JavaScript enabled to view it. .com
www.theforgewales.org.uk